Seven Spires is the perfect choice for taking a holiday with your canine companion. The accommodation is on one level with a private high fenced enclosed garden. From the barn there is direct access to walks around the farm and further afield on public footpaths. Dogs must be kept on a lead at all times whilst not in the barn and garden areas. We have small children and animals on the farm so this is especially important.
Your dog must be well behaved, friendly and fully house trained. To cover additional deep cleaning a charge of £30 per dog, per stay is applicable paid on booking, maximum two dogs.
We have many dog friendly facilities, a drying off area in the utility room, underfloor heating, fleece blankets, bowls and a warm outside dog shower. However, we ask that dogs are not allowed onto any of the furniture to prevent damage, which we reserve the right to charge for following an inspection upon departure. Please bring their bed with you. A crate can be provided upon request. Included in the local information are some ideas on dog friendly places to visit including coffee shops and our favourite walks.
Please ensure you clean up after your dog in the garden and around the farm. Dogs should not be left alone in the accommodation at any time and barking should be discouraged out of respect for our neighbours. We warmly welcome responsible pet owners. Seven Spires Walcott is not responsible for any loss, damage or injury to your pet.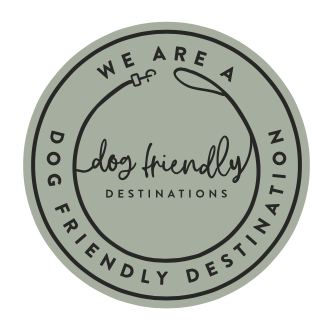 Seven Spires Walcott are part of the 'Dog Friendly Destinations' collection, listing the best placed to stay throughout the UK with your four-legged friend.
https://dogfriendlydestinations.com/listings/seven-spires-walcott/